All-around performance right out of the box
It just works right out of the box. You don't have to mess with it, just simply hit print, and the printer will handle all the calibrations (Auto-Bed Leveling, Vibration compensation) for you. Enjoy trouble-free printing every time with your P1S.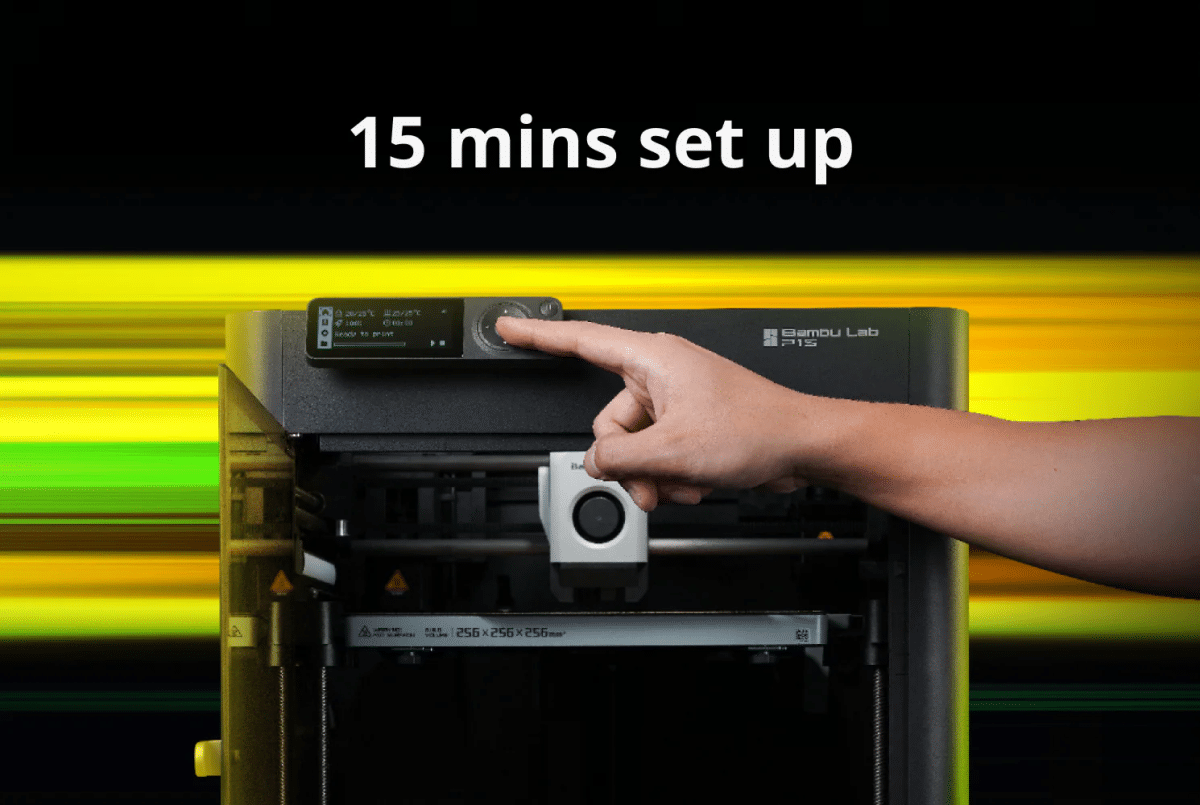 Multi-color capability
Get the AMS combo to unleash Multi-color printing capability. (up to 16-color if you stack up 4 AMS units). Purchase additional AMS units for more colors.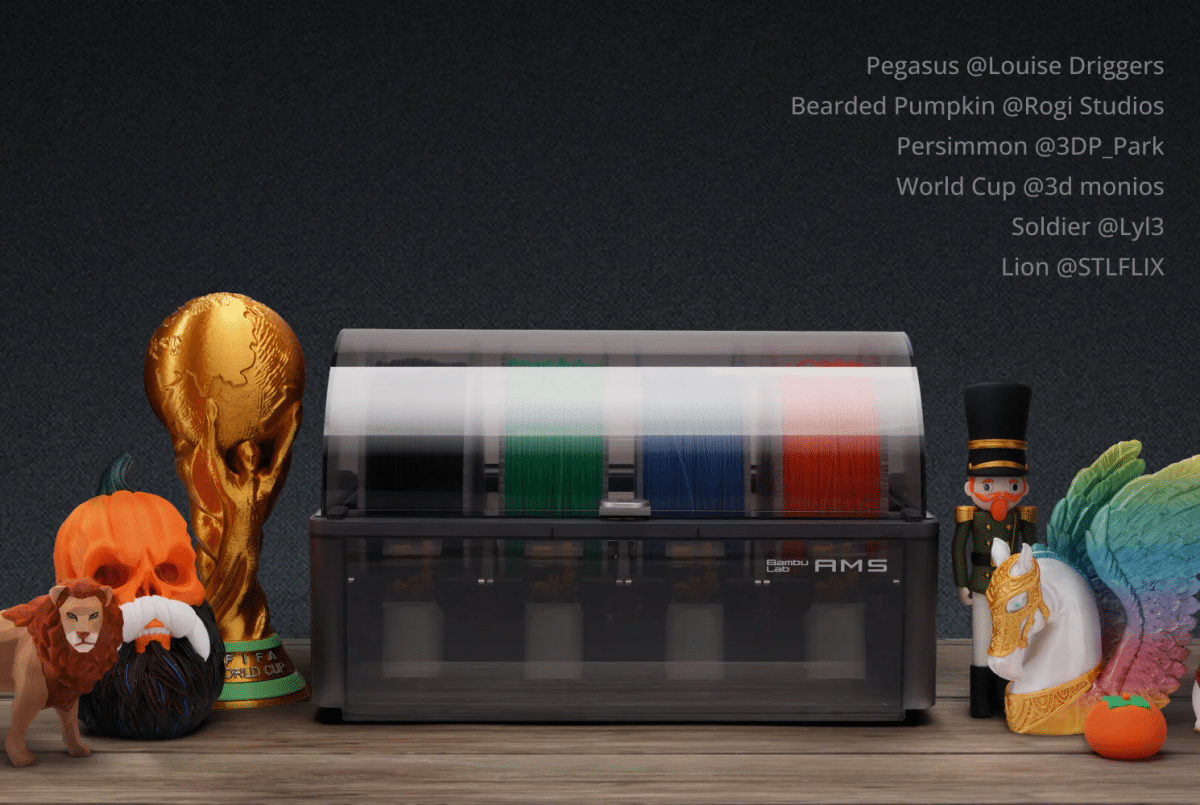 Print fast with exceptional quality
Cutting-edge control algorithm with the help of vibration compensation and pressure advance, bringing you lightning-fast print speed without compromising on quality.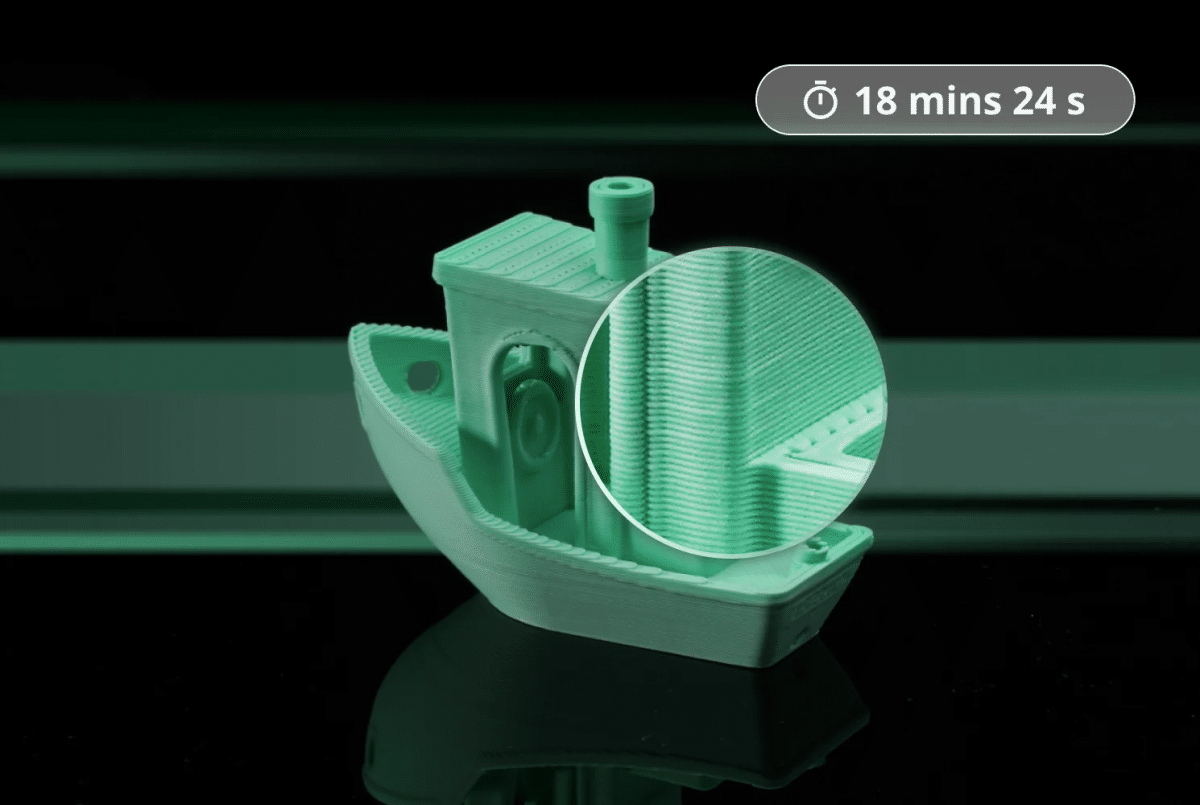 Fully loaded with advanced features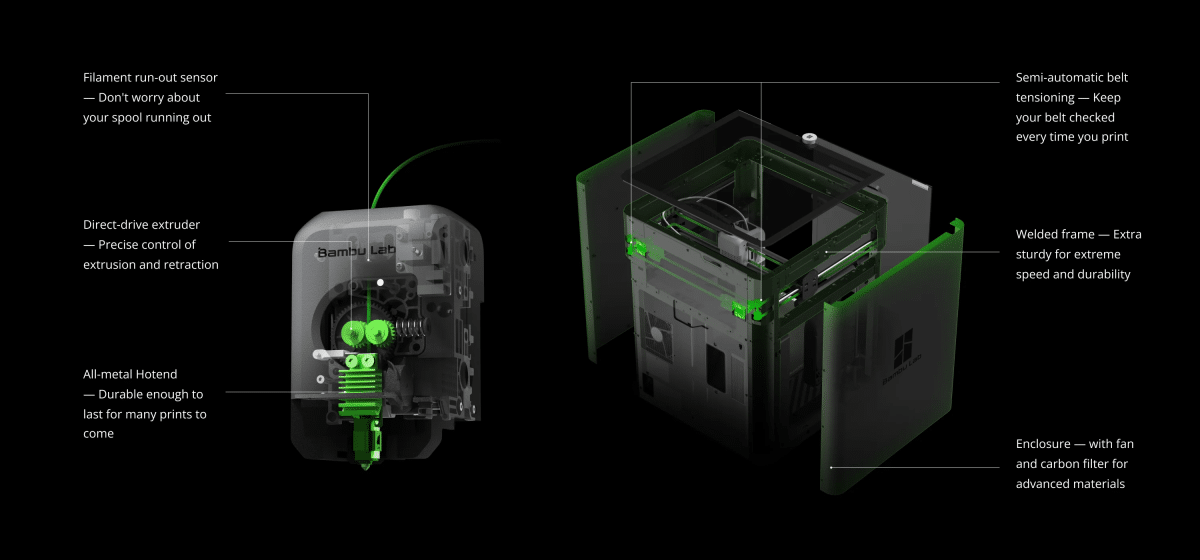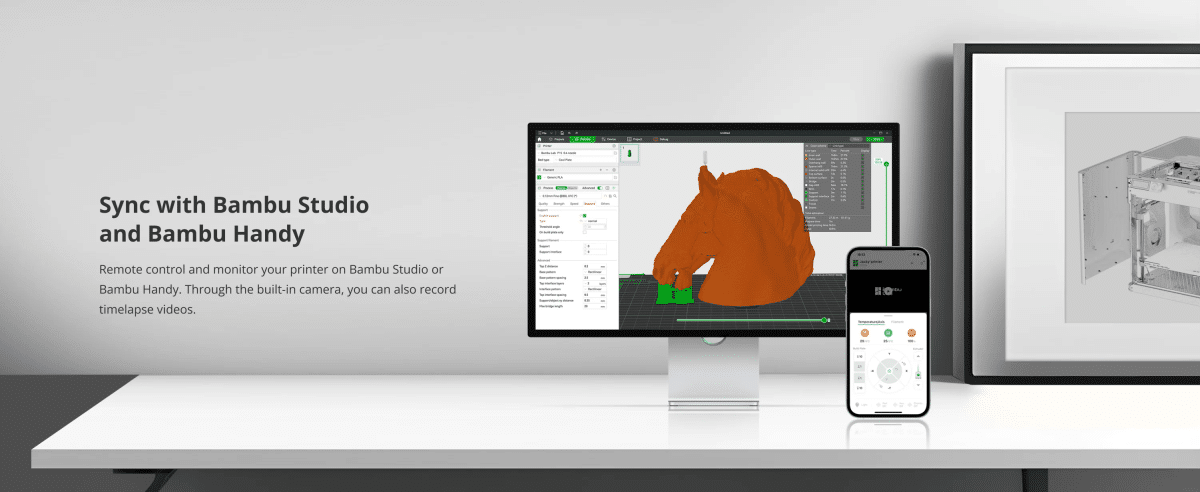 Parameters Comparison
P1P
P1S
Build Volume(WxDxH)
256 x 256 x 256 mm³
Shell
Open frame (Printable Modplates Available)
Enclosed (Plastic & Glass)
Hot End
All-Metal
Nozzle
Stainless Steel
Max Hot End Temperature
300 ℃
Nozzle Diameter

0.4 mm (Included)

0.2 mm, 0.6 mm, 0.8 mm (Optional)

Build Plate Surface Compatibility

Bambu Textured PEI Plate, Bambu Cool Plate,

Bambu Engineering Plate, Bambu High Temperature Plate

Max Build Plate Temperature
100℃
Max Speed of Tool Head
500 mm/s
Max Acceleration of Tool Head
20 m/s²
Control Board Fan
Optional
Closed Loop Control
Chamber Temperature Regulator Fan
Optional
Closed Loop Control
Auxiliary Part Cooling Fan
Optional
Closed Loop Control
Air Filter
Optional
Activated Carbon Filter
Supported Filament

Ideal: PLA, PETG, TPU, PVA, PET

Capable: PA, PC, ABS, ASA

Ideal: PLA, PETG, TPU, PVA, PET, ABS, ASA

Capable: PA, PC

Chamber Monitoring Camera

Low Rate Camera 1280 x 720/0.5fps

Timelapse Supported

Filament Run Out Sensor
Yes
Physical Dimensions

P1P:386 * 389 * 458 mm³,

Package size 485 × 480 × 528 mm³,

Net weight 9.65kg, Gross weight 14.30 kg

P1S:389 * 389 * 458 mm³,

Package size 485 × 480 × 530 mm³,

Net weight 12.95kg,  Gross weight 17.60 kg

P1S Combo:Package size 485 × 480 × 585 mm³,

Gross weight (AMS included) 21.60 kg

Electrical Requirements
100-240 VAC, 50/60 Hz, 1000 W @220 V, 350W@110V