Zortrax Photopolymer Resin PRO offers the same sharp edges, high detail, and short curing times as Zortrax Resin BASIC, but has improved resistance to bending and impacts. It's available in black. Zortrax Photopolymer Resin PRO has not been classified as carcinogenic under EU legislation and IARC criteria, so it is safe to print with when used in accordance with our safety instructions.
This resin has very low shrinkage falling in between ca. 2% +/- 1%. Its shore hardness amounts to 76.33 D which is slightly lower than in Zortrax Resin BASIC, but is necessary for the material to withstand impacts and bend more without breaking . Zortrax Photopolymer Resin PRO can be cured with UV light with 405 nm wavelength. Zortrax Resin PRO contains no volatile organic compounds so it is safe for both health and environment.
Applications
Functional parts
Functional tools
Heavy-duty prototypes
Mechanical parts
Main Features:
Resistant to impacts and bending
Short curing times
Easy to print
HDMI cover caps. Workspace in Zortrax Inkspire can contain 77 HDMI cover caps. 3D printing them all with Zortrax Resin PRO took 51 min.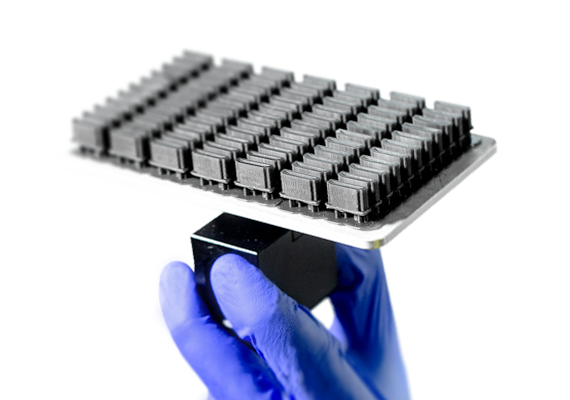 Impact resistance
Zortrax Photopolymer Resin PRO has been designed to offer good impact resistance. The material is not brittle and does not break easily.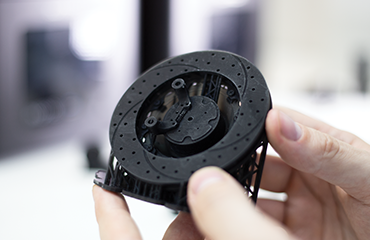 Bending resistance
Zortrax Photopolymer has a shore hardness of 76.33 D which makes it highly resistant to bending. The models are therefore hard to break.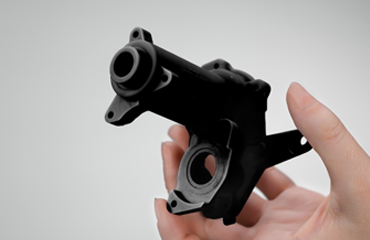 Ease of printing
Short curing times and low shrinkage make Zortrax Photopolymer Resin PRO easy to 3D print. The models come out just right with default settings.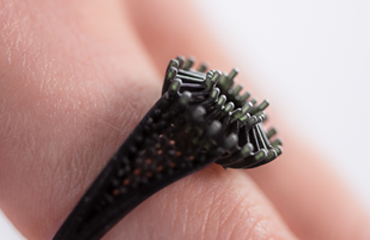 | | | | |
| --- | --- | --- | --- |
| Dedicated for | Container | Netto Weight | Wavelenght |
| Zortrax Inkspire | bottle | 500 ml ± 5% | 405 nm |
| Key Properties | Metric | Imperial | Test Method |
| Shore hardness | 76.33 D | 76.33 D |  ISO 7619-1 |
| Viscosity | 33 – 57 mPa/s | 0.000689 – 0.00119 lbf·s/ft2 | DIN EN ISO 2431 |
| Shrinkage | ca. 2% +/- 1% | ca. 2% +/- 1% | ISO 2577 |